HOME > product > Wind power Generation
Vertical Small Wind Turbine
Wind power Generation
It is the vertical axis small wind turbine of Hephzibah for the power generation at low wind speed and veering wind condition in the city.
VELTZ
· Feature of wind power generation
· Generate power under low wind velocity
· Use all direction of wind
· Silent operation with lower than 45dB
· Developed a new unique blade airfoil based on CAE analysis
· Highly reliable structure that passed the wind load test to stand the strong wind
· Not faulty slip ring because don't need tracking
· Design blade/generator/MPPT controller, customizable design
Details
Feature of wind power generation
General horizontal axis wind turbine

The traditional horizontal axis wind turbine requires the tracking along with the direction where the wind blows.

Vertical axis wind
turbine

vertical axis wind turbine is equipped with cutting-edge technologies regardless of the wind direction and needs no tracking.
Electricity production according to the wind speed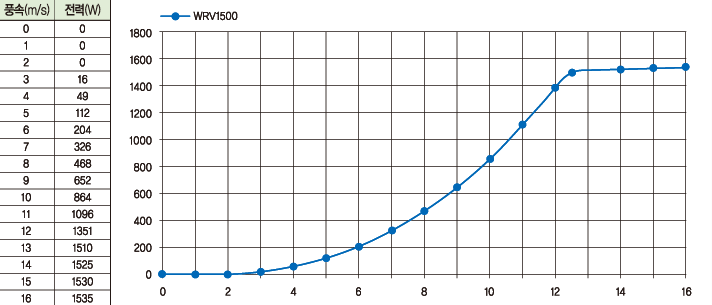 Product
WRV-300
Wind power Generation

• Vertical lift-type blades suitable for low wind speed conditions in Korea
• Developed a new unique blade airfoil, the core part of wind-power generation, based on CAE analysis
• The vertical wind power turbine is equipped with cutting-edge technologies regardless of the wind direction and needs no tracking.
• Silent operation with lower than 45dB (A)
• An automatic brake system for safety under strong wind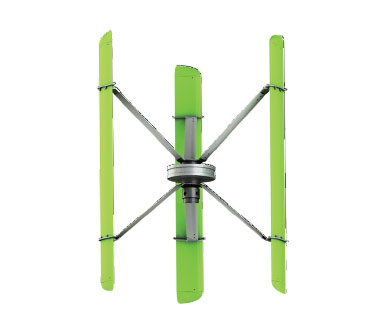 WRV-300 Wind power Generation
제품소개 표
Specification
WRV-300
General
Ignition wind speed
0.9m/s
Cut-in speed
2.5m/s
Rated wind speed
13.5m/s
Cut-in speed
15m/s
Threshold wind speed
50m/s
Rated RPM
380rpm
Blade
Blade length
1.2m
Rotating diameter
1.0m
Blade number
3
Generation
Type
AFPM
Rated voltage
24Vdc
Rated output
300W
Brake
Electrical

WRV-1500
Wind power Generation

• Vertical lift force-type blades suitable for low wind speed conditions in Korea
• Developed a new unique blade airfoil, the core part of wind-power generation, based on CAE analysis
• The vertical axis wind turbine is equipped with cutting-edge technologies regardless of the wind direction and needs no tracking.
• Silent operation with lower than 45dB (A)
• An automatic brake system for safety under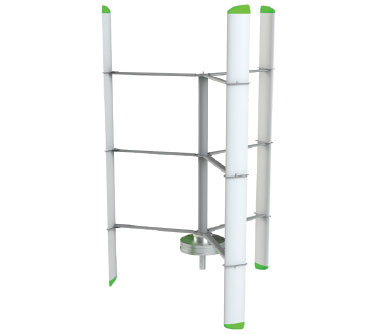 WRV-1500 Wind power Generation
제품소개 표
Specification
WRV-1500
General
Ignition wind speed
2m/s
Cut-in speed
3m/s
Rated wind speed
12.5m/s
Cut-in speed
16m/s
Threshold wind speed
50m/s
Rated RPM
300rpm
Blade
Blade length
3.0m
Rotating diameter
2.0m
Blade number
3
Generation
Type
AFPM
Rated voltage
24/220Vdc
Rated output
1500W
Brake
Electrical